UClub Membership Benefits
Lasting Friendship:
Develop meaningful relationships with OSU staff and faculty from diverse disciplines and colleges throughout the University. The UClub provides regular venues where you can stay in touch with old friends and make new friends.
Fun:
Participate in a wide variety of entertaining, engaging, artsy, communal and tasty activities. Yearly events include a wine dinner attended by President Hargis and his wife, the Welcome Back Reception, receptions at the Atherton, a Holiday party, Virtual Bingo, a Kentucky Derby Watch Party, an Annual Chili Cook-Of and a Relay for Life fundraiser. Other events include tours of new OSU buildings, concerts, drinks or dinner at newly opened places in Stillwater, Mission of Mercy local community service opportunities, a river cruise and attending sporting events and tailgates.
Community:
Gain a powerful sense of connection and discover how far reaching the UClub community extends.
Local Musicians, Complimentary Hors D'oeuvres, & Cash Bar:
Multiple events happen each month at various venues around Stillwater and surrounding cities.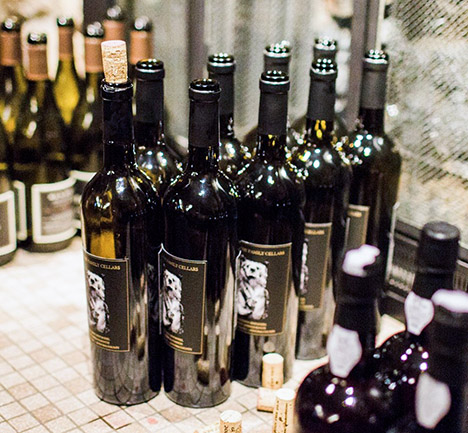 Beverage/food Pairings and Classes:
Dinners featuring chef selected wine or beer pairings with chef prepared food.
Beverage/food Classes:
Dinners featuring chef selected wine or beer pairings with chef prepared food. Expert classes that feature tasting beverages and foods and learning about pairings and preparations.
Couple/partner Membership:
Sign up you and your spouse/partner for a UClub membership!
Out-of-town Trips:
Each semester we plan trips to surrounding cities for a fun night out! These trips may be to new restaurants, concerts, or festivals.
Conversations and Artist Series:
Invited guests speak about or demonstrate topics of interest.
Speaker Socials:
We also enjoy hosting events where our members can learn something new about health, food, gardening, etc.
Community Support:
Member of Stillwater Chamber of Commerce, supporter of KOSU Radio, and associated with local charitable organizations.
World-wide Reciprocity Access to University and College Clubs:
Member of Association of College and University Clubs. Look for all UClubs at: http://www.acuclubs.org/.
But it doesn't stop there. Every semester we are looking for new, exciting events for our members. If you would like to suggest an event, please email us at uclub@okstate.edu.